---
"Books are mirrors in which children can see themselves. When they are represented in the literature we read, they can see themselves as valuable and worthy of notice"
— The World of Difference Institute
---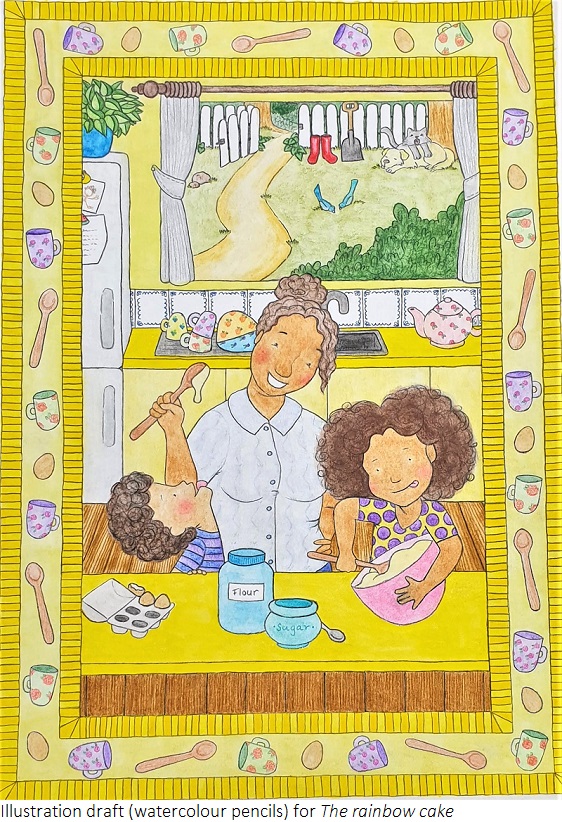 The official label used by the Australian government to define the 'traditional' family model (a two-parent family with biological or adopted children only) is intact (Australian Bureau of Statistics 2015). By this label's very definition, families with step children, half siblings, single parents or anything else that diverges from the traditional family model, are not considered 'intact' families.
This word choice becomes all the more problematic when we examine its dictionary definition: Not damaged or impaired in any way. Complete. Whole. Unbroken (Oxford University Press 2019). What does that imply about all the Australian families that don't fit the 'intact' label? The 54,666 children in foster families (like mine), the 190,000 step and blended families, the 618,000 single parent families – just to name a few (Australian Institute of Health and Welfare 2018; Australian Bureau of Statistics 2017).
Picture book families are overwhelmingly traditional; not just 'intact', but specifically white, middle class, with both biological parents and a (frequently blonde) male child protagonist. Children from diverse families are rarely acknowledged, and even within 'intact' representations, deviation from white, heterosexual and able-bodied characters is rare. This is a concern, as the ability to relate to book characters is a vital tool that engages young children with literature. It connects them to the world, validates their personal experiences and helps forge a lifelong love of reading.
In order to address this issue, I am completing a creative writing & visual arts PhD on the importance of family diversity in Australian picture books. As someone from a diverse family (foster and non-biological), this is a topic very close to my heart. For the creative component of my PhD I am writing and illustrating a family diverse picture book. My picture book family is largely inspired by my own family – both my biological family growing up and my non-bio family now.
---
Awards
Sep 2018 – Top 10 finalist 3MT (Asia-Pacific final)
Sep 2018 – Winner 3MT & People's Choice Award (Victoria University finals)
Aug 2018 – Winner 3MT & People's Choice Award (Victoria University heats)
Aug 2018 – Runner up Visualise your Thesis & People's Choice Award (Victoria University)
Presentations
March 2019
Radical Young People's Literature and Culture, ISSCL conference, 2019
Presentation: What makes a family? The radical portrayal of diverse families in picture books
November 2018
Peripheral Visions, 23rd annual AAWP conference, 2018
Presentation: Out of sight – the censoring of family diversity in picture books
(You can view my abstract for the conference on page 101 here.)
September 2018
Top 10 finalist – 2018 Asia-Pacific final, Three Minute Thesis (3MT) competition
Presentation: The importance of family diversity in Australian picture books
(You can view the video here.)
August 2015
A Sense of Wonder, children's literature symposium, Otago University, 2015
Presentation: Foster Care and the Representation of Trauma in Children's Literature
Media
Radio interview on Radio Adelaide's Breakfast Show, 4th June 2019

Radio interview on Afternoons with Richelle Hunt, 21st January 2019:

Radio interview on National Afternoons with Rebecca De Unamuno, 14th January 2019:

Radio interview on Drive with Andrew Collins, 10th January 2019:

Q&A with 2018 Deborah Cass runner-up and KSP's 2019 CALD fellow, Emily Sun, 16th January 2019
Star News, 9th October 2018: PhD candidate explores next chapter for families
Victoria University, 2nd October 2018: PhD student reaches top 10 of Asia-Pacific 3MT finals
Victoria University, 18th September 2018: Researcher: we need more family-diverse books (Also run by Parenthub)
Victoria University, 27th August 2018: Timing is everything
---
World of Difference Institute cited in Mankiw & Strasser 2013, p. 85