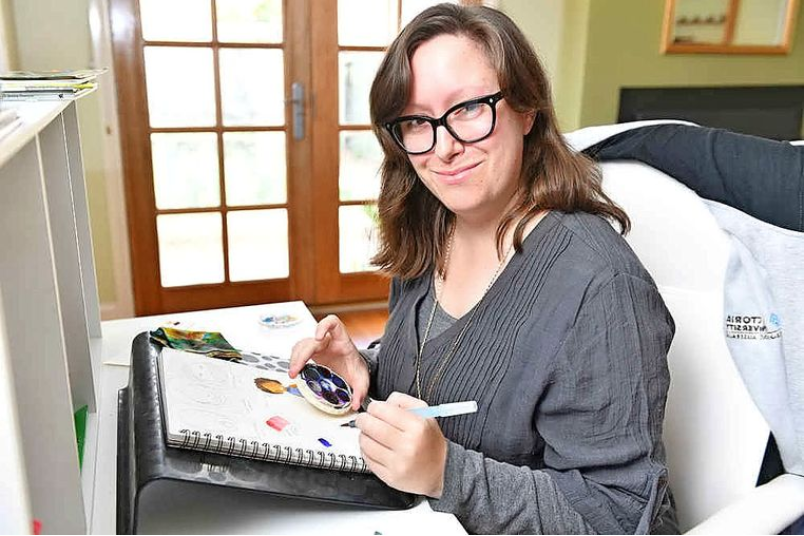 Hi, I'm Sarah.
I'm a writer, researcher and artist. I'm currently completing a PhD examining family diversity in children's literature. My PhD is a joint creative writing & visual arts venture, and includes the creation of an original illustrated picture book.
In 2016 I completed my masters degree in publishing and editing, including a 20,000 word thesis on the representation of foster care in children's books. My masters thesis was chosen as one of sixteen topics for the Sense of Wonder children's literature symposium in New Zealand in November 2015, where I gave a presentation on my findings.
In 2018 I presented my PhD research at the Australasian Association of Writing Programs (AAWP) conference in Perth, Western Australia. I also competed in the Visualise Your Thesis and 3MT competitions at Victoria University, winning second place in Visualise, first place in 3MT, and People's Choice for both. I then went on to represent Victoria University at the 2018 3MT Asia-Pacific finals at the University of Queensland, placing in the top ten.
I am an avid environmentalist, traveller and chocolate lover, and a passionate advocate of children at risk. My husband and I are foster carers, and have provided emergency care, short term care and respite care to a dozen children over the past five years. We are currently an unconventional family of five with three non-bio children and one very patient dog.